NALALAS paw-some Waterproof Dog Food Mats are where mealtime meets style and functionality. This mat is more than just a place for your furry friend to dine. Its waterproof and non-slip design makes it a paw-sitive force field against spills and slippery antics.

We care about your pet and our planet, so rest easy knowing it's OEKO Certified, non-toxic, and eco-friendly. Protecting your floors and easy to wipe clean, even for the messiest of eaters. Bring a touch of tail-wagging elegance to any space, and upgrade your pets mealtime experience with NALALAS Dog Food Mats. Because every meal should be a paw-ty!

Read more
PRODUCT DETAILS
Features:
- Protect your floors
- 100% waterproof
- Non-slip backing
- Non-toxic
- Premium packaging
Materials:
- Placemats are made of 100% vegan leather
- OEKO Certified
- Eco-friendly
Standard Specs:
- Placemat Dimensions:16.5" x 28" x 0.2"
- Placemat Weight: 1lb.
CLEANING & CARE
Cleaning Instructions:
The placemat can be wiped clean with a soft sponge or towel, mild soap, and warm water. Recommended to wipe and dry the mat frequently to avoid unwanted messes and water spots.
Caution Notice:
Do not use non-abrasive towels, sponges, or chemicals when cleaning, as it can damage the mat.
SHIPPING & RETURNS
Shipping:
Free shipping on orders over $49+ (excludes HI, AK, Puerto Rico). EST ship same day during non-holiday business days.
Returns:
We have a 30-day return policy, which means you have 30 days after receiving your item to request a return. To be eligible, items must be in the same condition that you received them, unused, and in their original packaging. Email hello@nalalas.com and a NALALAS team member will provide instructions on how to return the product and receive your full refund within 24 hours.
2 YEAR WARRANTY
We want to exceed your expectations when shopping with NALALAS. If for any reason your dog mat is damaged or worn, just ship it back to us, and we'll replace it with a new one within 2 years of the original purchase, no questions asked. Email us at hello@nalalas.com (subject line 2 YEAR WARRANTY) and the NALALAS team will respond within 24 hours with instructions.
FREE GIFT!
We LOVE surprising our customers, and always offer a FREE gift with purchases over $60+. Your free gift will be shipped with your purchase. If you need customer support regarding your free gift, please email us at hello@nalalas.com (subject line, FREE GIFT) and a NALALAS team member will assist you within 24 hours.
FREE GIFT (Sept - Dec 2023)
Enjoy a new Dog Car Seat Cover. A $30 value. View here for product details.
Our Customers LOVEEEEEEEE these!
Seen in the wild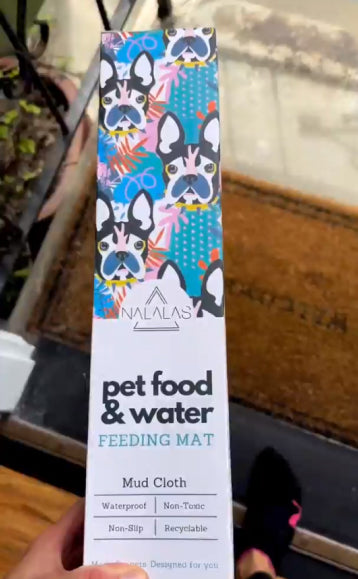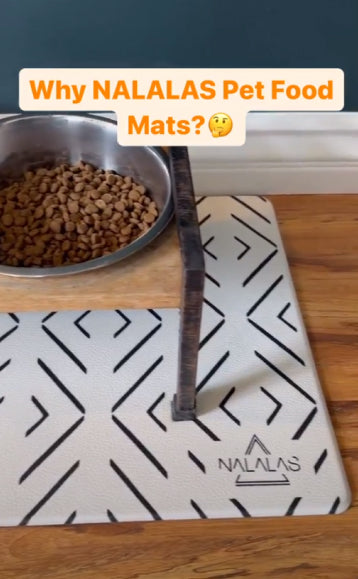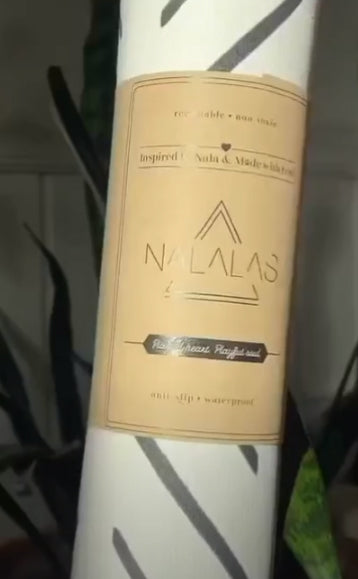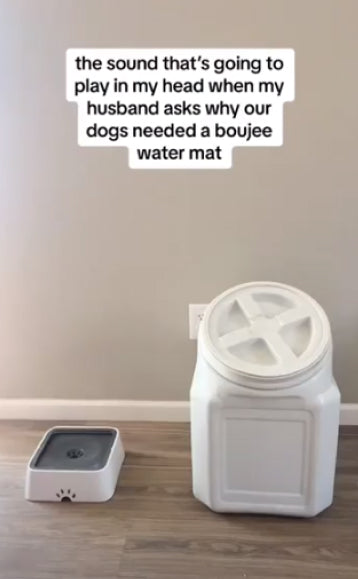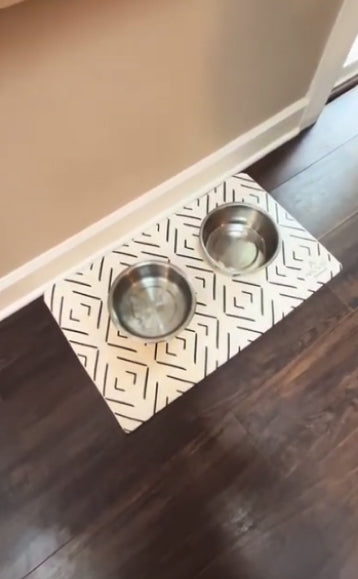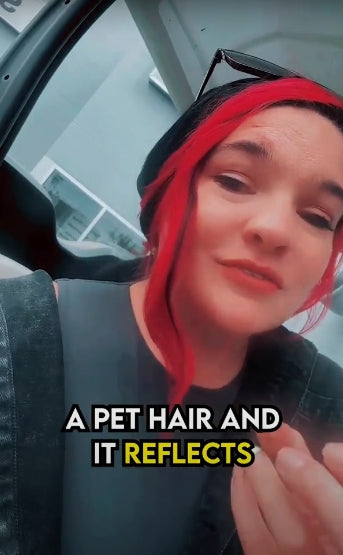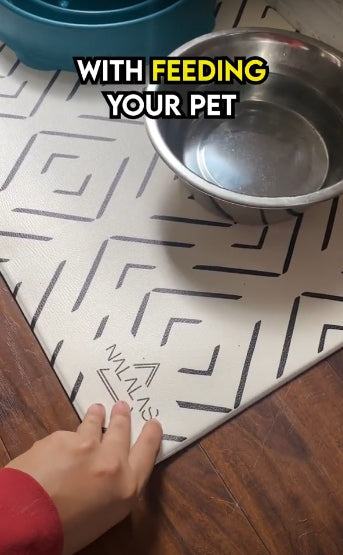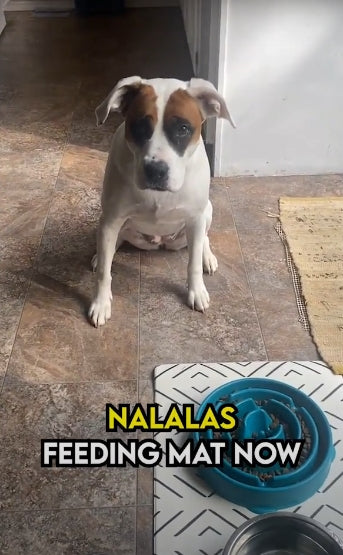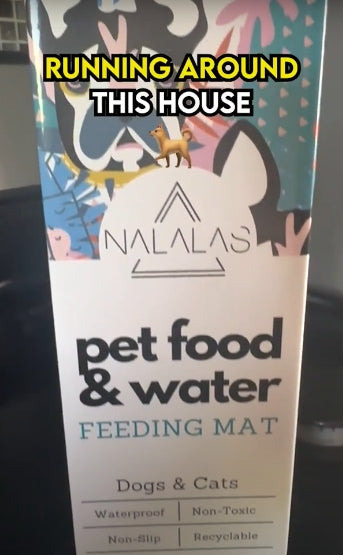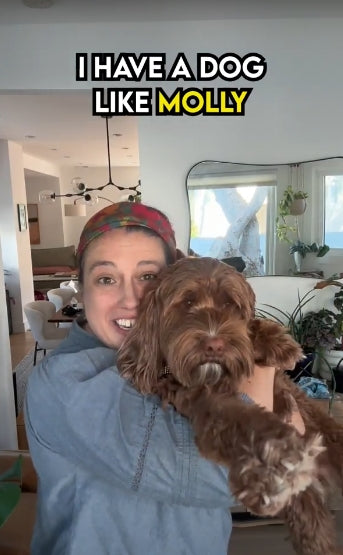 More Meal time Dog Food Mats
Even dogs like options
See what our customers are saying!
Over 5,000 verified reviews
(Across all platforms)
REAL DOGS. REAL PEOPLE
WE'RE REAL PET OWNERS JUST LIKE YOU

Personally use and
test all products

Practice good business
& listen to our customers

30-day money
back guarantee

Small business made
of pet lovers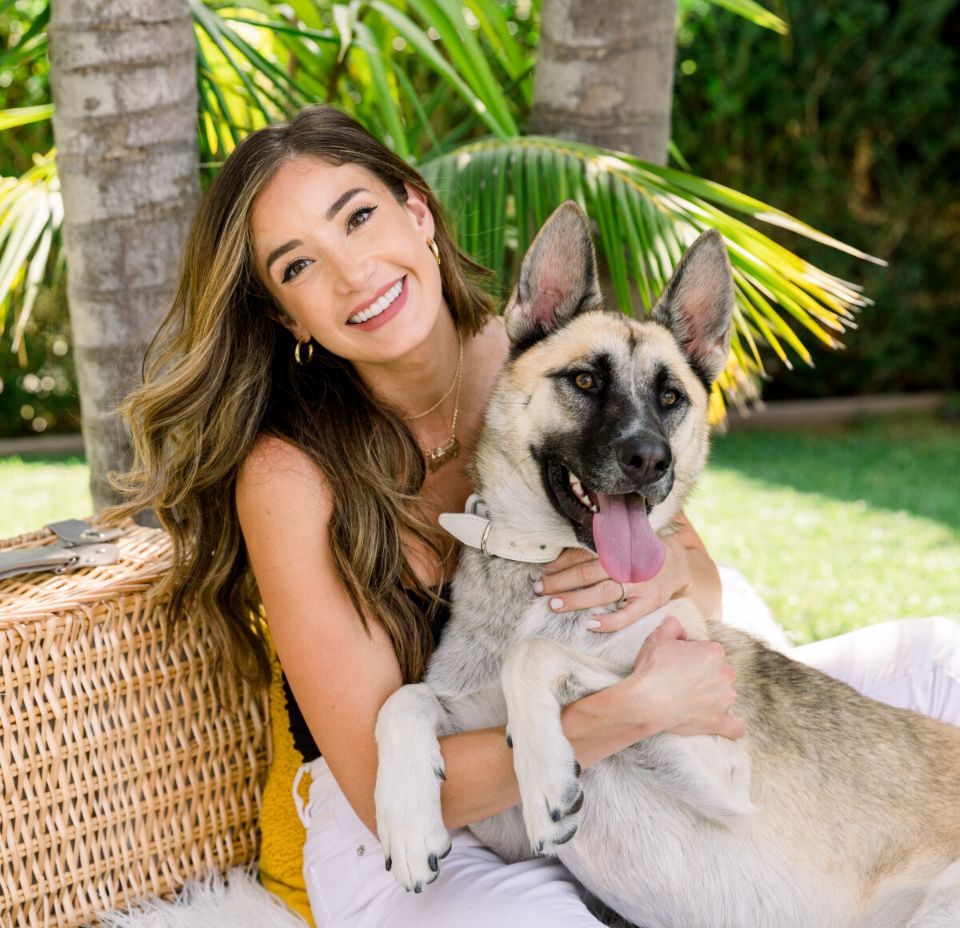 HUMBLE BEGINNINGS
Hi there, I'm Lindsey, founder of NALALAS.
You see, my furry sidekick, Nala, and I share what some folks might call an "unhealthy" obsession with dogs. To be honest they might be right, but we believe that dogs bring people together and infuse life with a timeless, tail-wagging energy, that I think everyone could use a little more of.
When I adopted Nala, I struggled to find top-notch, long-lasting pet products that didn't compromise on style and performance. So, I unleashed my creativity and created NALALAS to share with the world. Our products are designed to make tails wag and jaws drop, without sacrificing quality, functionality, design, and affordability.
Welcome to the pack!

FOUNDER Nalalas.com
GET IN TOUCH
For questions regarding our products, exclusive
promos, wholesale, and even pet tips and tricks.
Bark at us!
Join the pawty
Give us your email for exclusive discounts,
new product drops, & to stay in the loop .